♦ Mumbai students in US universities return
♦ City schools send sick students home
♦ Increased precautions for ICSE exams
Three months and eleven days after China first alerted the World Health Organization (WHO) of several flu-like cases in Wuhan, the novel coronavirus arrived in Mumbai on Wednesday.
The Brihanmumbai Municipal Corporation (BMC) confirmed two positive cases of COVID-19 in the city – a couple from Andheri (West), aged 69 and 70, who travelled to Dubai this month. They have been quarantined in the isolation ward of Kasturba Hospital at Chinchpokli. With these, and a new case in Nagpur, the number of coronavirus cases across Maharashtra now stands at 11.
Read LIVE UPDATES on Coronavirus
The Mumbai couple was part of a group of 40 that went on a tour of Dubai and Abu Dhabi organised by travel company Veena World and included people from Mumbai, Pune, Beed, Ahmednagar and Nagpur. The group had left for Dubai on February 23 and returned to Mumbai in the early hours of March 1. On March 9, a couple from Pune who were part of the group tested positive for COVID-19 and were put in isolation at Pune's civic-run Naidu Infectious Diseases Hospital. Pune municipal officials promptly alerted the BMC and other civic bodies.

Suresh Kakani, additional municipal commissioner, BMC, told Mirror, "After the Pune couple tested positive the list [of their fellow travellers] was shared with us, which included six people from Mumbai. Our team immediately told the concerned health officers to track them down. All six were brought to the hospital on Tuesday evening and placed in isolation. Two of the six – senior citizens aged 69 and 70 – tested positive while the remaining four tested negative."
He added, however, that both seniors have very mild symptoms and are doing well. He said the four who tested negative were discharged on Wednesday but told to remain at home for at least two weeks as a precaution. "Though we have discharged them but they will be under surveillance by our health team for two weeks in case they develop symptoms," Kakani added.
Dr. Om Shrivastav answers all your coronavirus queries right here
04:54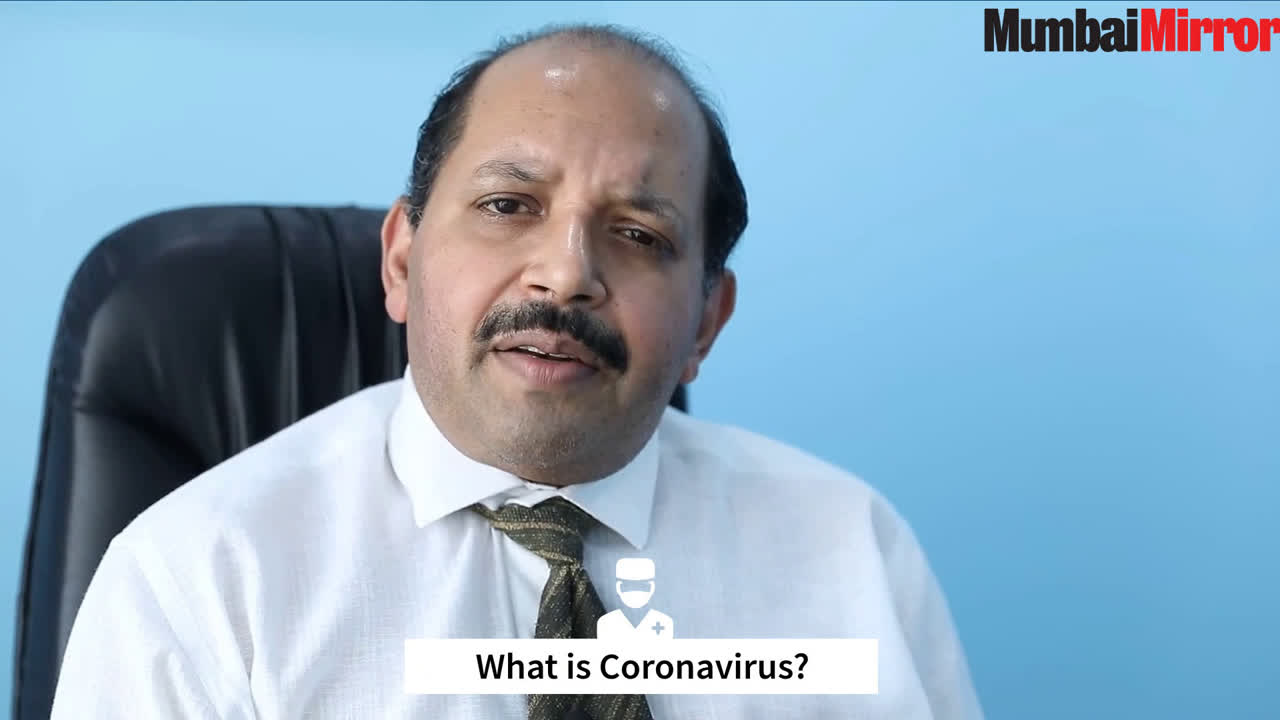 Apart from the six who travelled to Dubai, 10 more people suspected to be carrying the virus were admitted to Kasturba Hospital on Wednesday. Their test results are expected in a day or two.
The woman who has tested positive told Mirror on Wednesday evening that she found it hard to believe that they had been infected with the coronavirus as their symptoms were relatively mild. "My husband and I are both are doing well. The doctors are taking good care of us," she said.
Kakani said, "The good thing is that we tracked them down quickly. We have also reached out to others they may have come into contact with since becoming infected, including family members, neighbours and maids."
Narayan Nawale, a 70-year-old who was among the four who tested negative and was discharged on Wednesday said, "We travelled in the same bus for a week. None of us had any symptoms at all and we didn't even know about [the outbreak]." He added, "There was no screening at Mumbai airport. We were traced by civic officials and admitted to Kasturba Hospital on Tuesday. There were many senior citizens in the 40-member group."
Coronavirus Scare: Busting myths surrounding consumption of chicken
03:49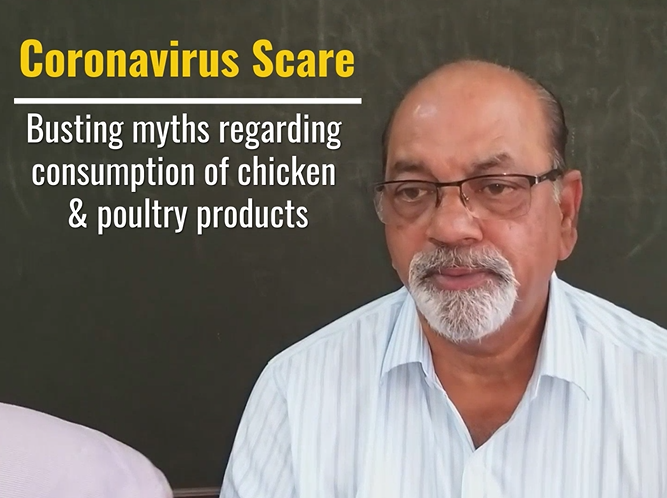 Goregaon resident Richa Bharti, 21, who was also part of the group, said, "None of us had any symptoms. We were not screened at the airport. Had the authorities asked us, we would have come forward to be screened. They contacted us after the cases were detected in Pune so we went for the test. We were discharged on Wednesday evening."
Meanwhile, Chief Minister Uddhav Thackeray said on Wednesday that the condition of the 11 people who have so far tested positive for COVID-19 across Maharashtra is stable, and that an alert has been sounded at airports and ports to increase monitoring of passengers. According to the National Institute of Virology (NIV), the 11 cases in Maharashtra include the daughter of the infected Pune couple, the taxi driver who drove the couple from Mumbai airport to Pune on March 1, and a member of the group of 40 travellers from Yavatmal.
The chief minister also said that the budget session of the state legislature would likely be wrapped up on Saturday or Sunday owing to the outbreak. "We have not decided on shutting schools yet. They will be shut only of there is any need to do so. We have been told that IPL matches can be held without any spectators but we have not got any official confirmation from the organisers yet. We will take a decision on that later," he said.
Thackeray held a review meeting with the Pune divisional commissioner and district collector via videoconferencing to discuss the steps being taken to tackle the virus, and appealed to citizens to not panic, saying the state was prepared to tackle the pandemic.

Source: https://mumbaimirror.indiatimes.com/mumbai/cover-story/coronavirus-arrives-in-city/articleshow/74585168.cms