The six tourists who came in contact with the Pune-based couple who has been tested positive for the coronavirus, have been admitted to hospital in Mumbai.
The couple had travelled to Dubai before being diagnosed with the virus.
Along with them, their daughter, driver of the cab in which they traveled from the Mumbai airport to Pune, and a passenger who had traveled in the same flight as them, too, tested positive.
Soon after the couple tested positive, authorities began the search for the 40 other tourists who had travelled with them.
Now, the BrihanMumbai Municipal Corporation (BMC) has traced the six people from the city who were with them and have admitted them to Kasturba hospital as a precautionary measure.
Their medical test reports are expected to come by noon. The condition of all the five people is said to be stable.
Watch: Deputy CM Ajit Pawar urges citizens not to panic and take measures after Pune-based couple test positive for coronavirus
03:38

Meanwhile, a 23-year-old woman and her 54-year-old mother have been admitted to an isolation ward in the district civil hospital in Nashik for suspected exposure to novel coronavirus.
The woman had gone to Dubai on February 27 and returned to Nashik on March 3 and was quarantined after she complained of throat pain, cold and cough.
Across the country, fourteen more people have tested positive for coronavirus — eight in Kerala and three each in Karnataka and Maharashtra, taking the number of such cases to 61.
Coronavirus Scare: Busting myths surrounding consumption of chicken
03:49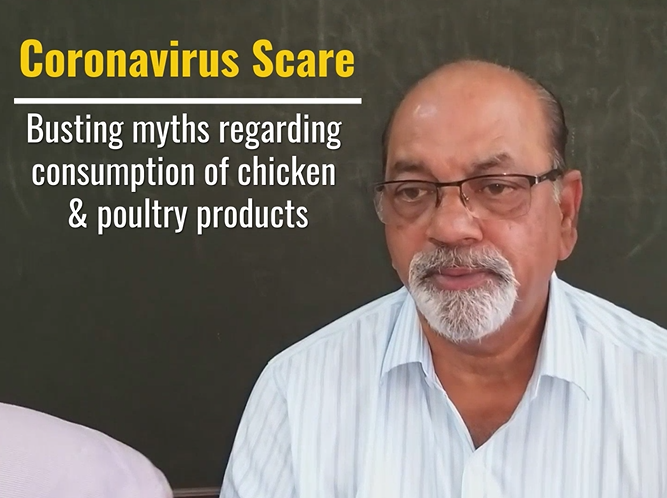 Source: https://mumbaimirror.indiatimes.com/mumbai/other/coronavirus-scare-six-from-mumbai-who-came-in-contact-with-pune-based-couple-admitted-to-kasturba-hospital/articleshow/74569934.cms