MUMBAI: The number of sealed buildings/floors in the city rose 86% between August 15 and September 18. Covid-19 cases on such premises increased by 85% during the same period.
However, there was only a small rise in the number of containment zones in slums and chawls.
Hospital bed occupancy figures show positive cases dropping from the second half of August to September first week, but then rising again.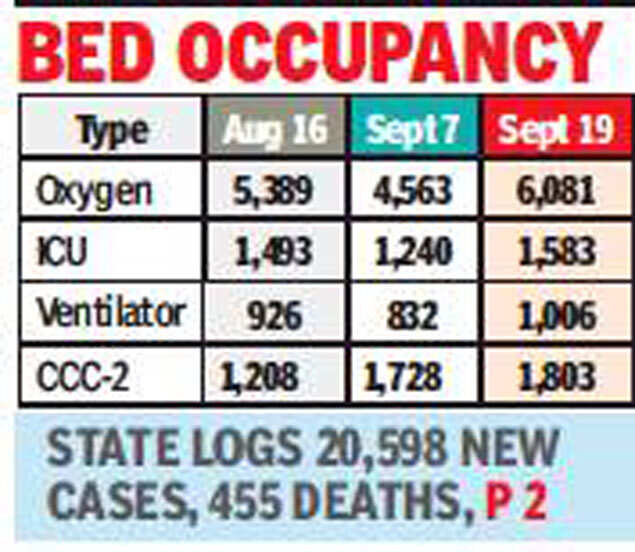 Source: https://timesofindia.indiatimes.com/city/mumbai/sealed-buildings-in-mumbai-up-86-in-a-month/articleshow/78225560.cms