A day after the Narcotics Control Bureau (NCB) arrested her, Rhea Chakraborty was on Wednesday shifted from the anti-drug agency's office in south Mumbai to the Byculla jail. Shortly after her arrest in a drugs case linked to actor Sushant Singh Rajput's death, she was sent in judicial custody till September 22 by a local court.
Meanwhile, actress Kangana Ranaut is scheduled to return Mumbai from Manali today amid the ongoing controversy and tussle with the Maharashtra government.
The Union Ministry of Home Affairs approved Y-plus security to her after she received threats for comparing Mumbai with Pakistan occupied Kashmir. Himachal Pradesh CM Jai Ram Thakur on Tuesday said that 11 CRPF personnel have been deployed for her security.
Kangana had earlier said that she felt unsafe in Mumbai following actor Sushant Singh Rajput's death and also alleged that '99 percent of Bollywood was into drugs'.
Following her statements, Maharashtra Home Minister Anil Deshmukh on Tuesday ordered an investigation against Kangana based on alleged drug claims made by actor Adhyayan Suman in an interview three years ago. Responding to Deshmukh, Kangana said that she is more than willing to go through drug tests and was ready for an investigation into her call records as well.
Follow all the latest developments here:


Kangana challenges CM Uddhav Thackeray


Amid the ongoing tussle with Shiv Sena, Kangana Ranaut arrived in Mumbai on Wednesday, and soon after reaching her home, challenged Maharashtra Chief Minister Uddhav Thackeray through a video. She shared the video on her Twitter handle and said, "Uddhav Thackeray, you think you have taken revenge by demolishing my office, but let me tell you, today you have shattered my home, tomorrow it will be your arrogance which will be shattered. Time keeps changing."
Read the full story here
तुमने जो किया अच्छा किया 🙂#DeathOfDemocracy https://t.co/TBZiYytSEw

— Kangana Ranaut (@KanganaTeam) 1599646246000
Sharad Pawar slams demolition of Kangana Ranaut's office


In a major embarrassment for the Uddhav Thackeray-led Shiv Sena, NCP chief Sharad Pawar has slammed the BMC for the demolition of an illegal structure at Kangana Ranaut's office. The reaction comes amid criticism of the civic body and the state government for targetting Kangana after she slammed Sena leaders amid the probe in the Sushant Singh Rajput case.
Pawar said that there are a lot of illegal structures in Mumbai. "Unnecessarily, by taking this action, she has got the opportunity to speak. It needs to check why the action was taken now."
Read the full story here
Kangana lands in Mumbai, shares video of her office


#DeathOfDemocracy https://t.co/9jPsCDYYrH

— Kangana Ranaut (@KanganaTeam) 1599645197000
Hearing in bail applications of Rhea, Showik on Sept 10


Hearing in the bail applications of Rhea Chakraborty and her brother Showik Chakrabort will be held on September 10 (Friday) at a special court in Mumbai, Rhea's lawyer Satish Maneshinde informed.
Kangana Ranaut arrives at Mumbai airport


#WATCH Actor #KanganaRanaut arrives at #Mumbai's Chhatrapati Shivaji Maharaj International Airport https://t.co/p4Sc232kgT

— ANI (@ANI) 1599643570000
Protest at Mumbai Airport ahead of Kangana Ranaut's arrival


Kangana Ranaut landed at around 2:20 pm this afternoon at Chhatrapati Shivaji Maharaj International Airport. There is high drama at Mumbai airport as Kangana supporters and Shiv Sena supporters have assembled at the airport. Both sides are protesting – one in support of the actor and the other against her. Members of the RPI and the Karni Sena are protesting against the Maharashtra government, many with posters of her film Manikarnika. Shiv Sena workers are seen with black flags. The Uddhav Thackeray-led government has been criticised for playing vendetta politics.
Read the full story here
Watch: Heavy security at Mumbai airport

Heavy security at Chhatrapati Shivaji Maharaj International Airport with Kangana Ranaut set to arrive shortly
01:05

Bombay HC stays BMC's demolition at Kangana's property


The Bombay High Court on Wednesday ordered a stay on BMC's demolition at Kangana Ranaut's property. The HC also asked the civic body to file a reply on the actor's petition. The HC also wants to know how did the BMC enter the property?
Bombay HC begins hearing Kangana's plea


The Bombay High Court began hearing Kangana Ranaut's plea against Brihanmumbai Municipal Corporation's (BMC) demolition drive at her property in Mumbai. (ANI)
'We salute Kangana': Death of Democracy trends after BMC starts demolishing unauthorised portion of her office


Bollywood Actress Kangana Ranaut has alleged that the Maharashtra government and the BMC are targeting her because of her run-ins with the Shiv Sena. Tweeting photos of BMC officials inside her office to demolish allegedly illegal and unauthorised portions of her office, she claimed that this was the reason she called Mumbai Pakistan and said it was a sign of the death of democracy.
Read the full story here
Kangana: There is no illegal construction in my house


There is no illegal construction in my house, also government has banned any demolitions in Covid till September 30… https://t.co/vtyDO8nxLl

— Kangana Ranaut (@KanganaTeam) 1599634112000
Kangana compares Mumbai to Pakistan


As BMC officials reached her Mumbai office to demolish illegal portions of it, actor Kangana Ranaut called them 'Babur and his army'.
Within the next few minutes, she put out more photos from inside her office, where the BMC was pulling down some portions of the structure, she took to Twitter again, and wrote, "I am never wrong and my enemies prove again and again this is why my Mumbai is POK now #deathofdemocracy." All this was taking place just hours before the actor is set to touchdown in Mumbai from Mohali, complete with her entourage of newly appointed Y+ security that has been provided to her in the backdrop of the Twitter war that's been raging between her and Shiv Sena leaders.
Read the full story here
Kangana's lawyer files plea in HC


Kangana Ranaut's lawyer has filed a plea in High Court against the demolition drive by Brihanmumbai Municipal Corporation (BMC) at her property. The hearing will take place at 12.30 pm today.
Watch: BMC officials reach Kangana Ranaut's office
Mumbai Police, BMC officials reach Kangana Ranaut's office at Pali Hill
01:28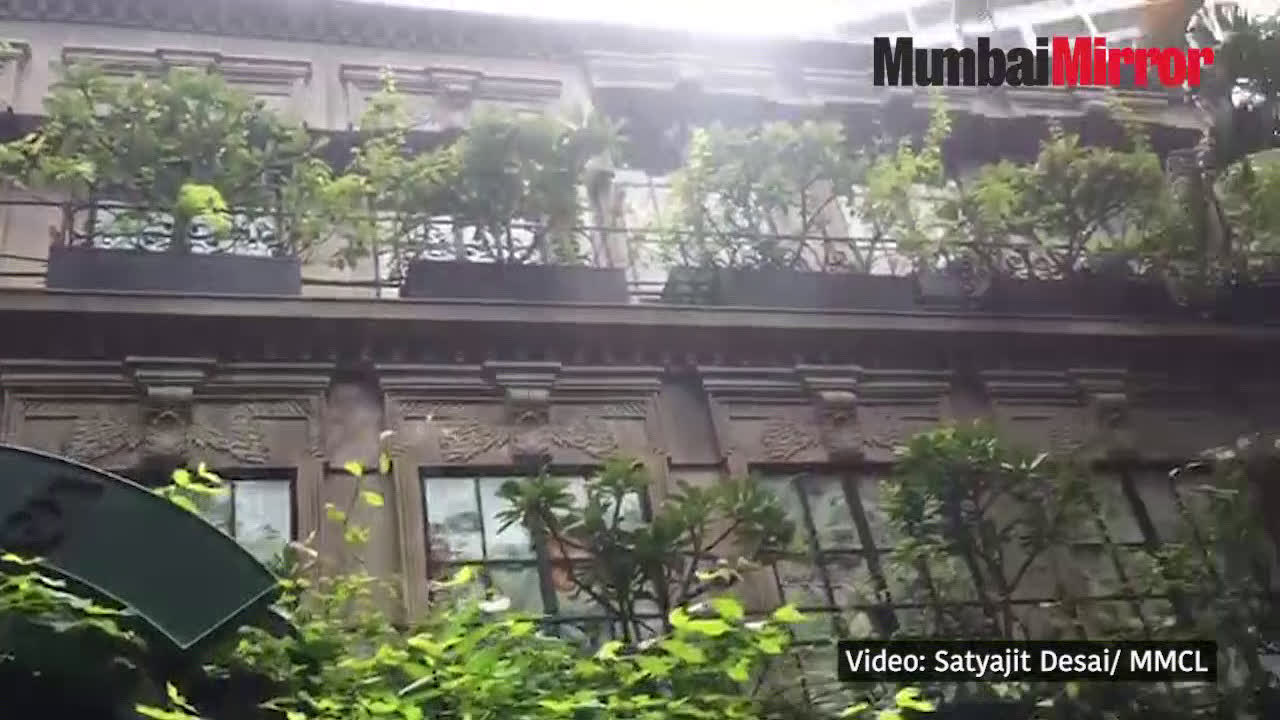 Anurag Kashyap shares WhatsApp chat with Sushant's manager


Bollywood filmmaker Anurag Kashyap on Wednesday revealed that he didn't want to work with late actor Sushant Singh Rajput for his own reasons. Replying to a Twitter user who said that the film industry boycotted and sidelined Sushant for years and tagged him bipolar, Kashyap posted a screenshot of a chat with Sushant's manager. In the chats from three weeks prior to Sushant's death, the actor's manager asks Kashyap to keep Sushant in mind if he fits anywhere with him. To this, the filmmaker replied saying Sushant was too problematic.
Read the full story here:
Kangana Ranaut reaches Mohali airport


Kangana Ranaut reaches Mohali International Airport amid tight security
00:26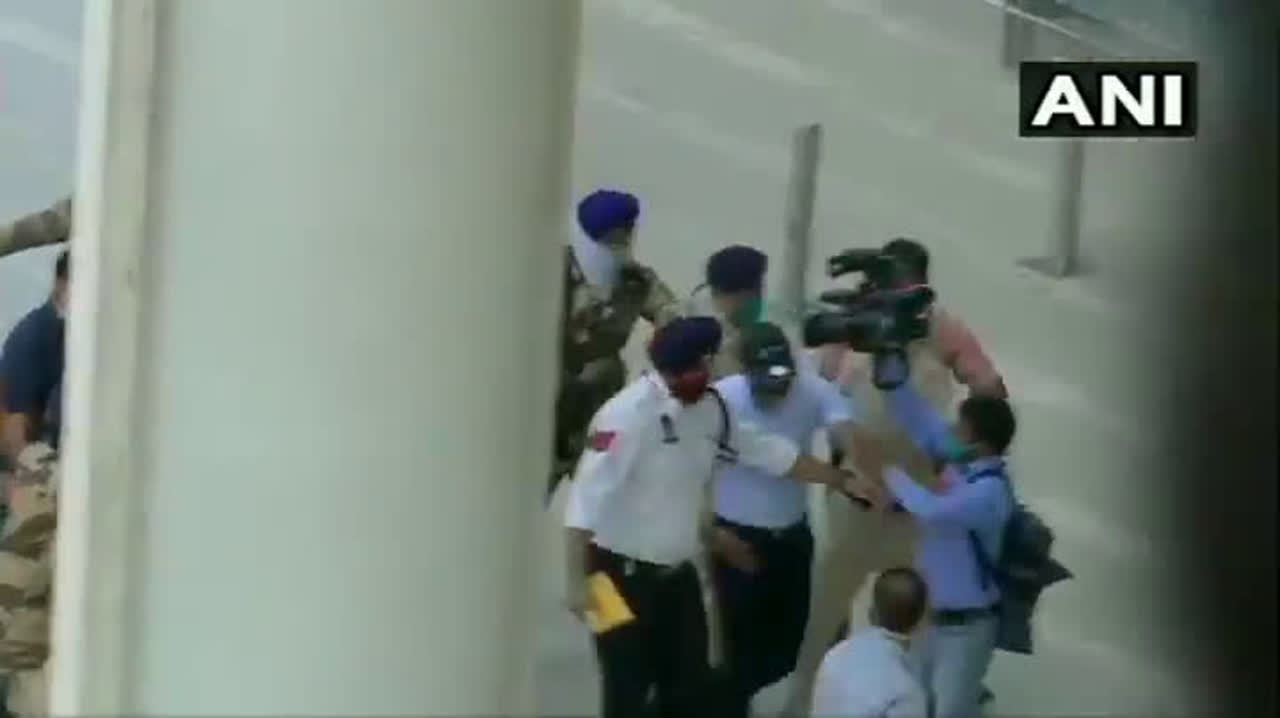 Rhea Chakraborty taken to Byculla jail
#Update: #RheaChakraborty taken to #BycullaJail. https://t.co/axY5nQsC2X

— Mumbai Mirror (@MumbaiMirror) 1599627826000
Maharashta HM Anil Deshmukh receives threat call


Maharashtra HM Anil Deshmukh received a threat call on Tuesday for criticising Kangana during the Assembly Session yesterday. The threat call was received at the Minister's Nagpur office, an official confirmed on Wednesday.
"A girl (Kangana Ranaut) from another State comes here to earn a livelihood and Mumbai accepts her but she insults the Mumbai Police. This is sad. What she said is irresponsible. If you insult Maharashtra, people will not tolerate it. Maharashtra belongs to the BJP too, all parties should condemn her," the NCP Minister had said.
He later asked Mumbai Police to probe 'the Queen' actress into the alleged drug nexus. (ANI)
Shiv Sena: Providing security to those who insult Mumbai is unfortunate


Shiv Sena's mouthpiece Saamana on Wednesday, in an apparent reference to actor Kangana Ranaut, said that the Union Home Ministry's decision to provide security to her is unfortunate as the actor had 'insulted' Mumbai by comparing it to Pakistan Occupied Kashmir.
Read the full story here
Kangana's tweet on Mumba Devi ahead of her arrival in Mumbai


मैं बारह साल की उम्र में हिमांचल छोड़ चंडीगढ़ हॉस्टल गयी फिर दिल्ली में रही और सोलह साल की थी जब मुंबई आयी, कुछ दो… https://t.co/OAipgdTrLg

— Kangana Ranaut (@KanganaTeam) 1599620319000
Kangana: Maharashtra has given me everything


ये मुंबई में मेरा घर है,मैं मानती हूँ महाराष्ट्रा ने मुझे सब कुछ दिया है, मगर मैंने भी महाराष्ट्रा को अपनी भक्ति और… https://t.co/NOg7rxkrJb

— Kangana Ranaut (@KanganaTeam) 1599621598000
Kangana offers prayers at a temple in Kothi area of Hamirpur district


The actress is en route Chandigarh from Mandi district. From Chandigarh, she will be leaving for Mumbai.
Himachal Pradesh: Actor Kangana Ranaut offers prayers at a temple in Kothi area of Hamirpur district; she is en rou… https://t.co/VmMDAzIynx

— ANI (@ANI) 1599620769000
Kangana announces her departure from Himachal Pradesh


Taking to her official Twitter handle, Kangana wrote, "I have lived the courage, valour and sacrifice of Rani Laxmibai through the film. The sad thing is that I am being prevented from coming to my own Maharashtra. I will continue to raise my voice against wrong, Jai Maharashtra, Jai Shivaji."

Kangana Ranaut tests negative for COVID-19


"Actress Kangana Ranaut has tested negative for COVID-19," Dr Devender Sharma, Chief Medical Officer, Mandi District informed ANI. Untitled Carousel
Source: https://mumbaimirror.indiatimes.com/mumbai/other/latest-updates-kangana-ranaut-to-reach-mumbai-today-amid-tussle-with-maharashtra-government/articleshow/78008896.cms