Maharashtra coronavirus LIVE updates: Sanitisation stand being stalled in a Pune bus on Thursday.
Maharashtra, Mumbai, Pune Coronavirus News Live Updates: With Maharashtra reporting 14,718 cases and 355 deaths on Thursday, the total number of coronavirus infections in the state has now reached 7,33,568 and toll has soared to 23,444. While the state has 1,78,234 active cases, discharge of 9,136 people from hospitals on Thursday pushed the number of recovered patients to 5,31,563.
Mumbai has 1,40,888 infections and 7,535 death toll now and the number of active cases in the capital city is 19,463. On the other hand in Pune, 1,772 new cases along with 35 deaths pushed the cases to 94,897 and fatalities to 2,453. There are 13,24,232 people under home quarantine while 33,641 are in institutional quarantine.
Even as Pune grapples with over 1,000 new cases of coronavirus infection every day, the Pune Municipal Corporation (PMC) has a sliver of good news in its fight against the pandemic, as the recovery rate among Covid-19 patients in the city has crossed 80 per cent.
The recovery rate has reached 80.48 per cent in PMC areas, inching closer to the 81.32 per cent recovery rate in Mumbai, though Pune has a higher rate of active cases than the state capital. The percentage of active patients in PMC areas is 17.11, while it is 13.03 per cent in Mumbai, 23.57 per cent in state and 21.94 per cent nationally.
Meanwhile, Poet Varavara Rao, booked as an accused in the Elgaar Parishad case, was discharged from a private hospital on Thursday after over a month of hospitalisation. He was sent back to Taloja Jail.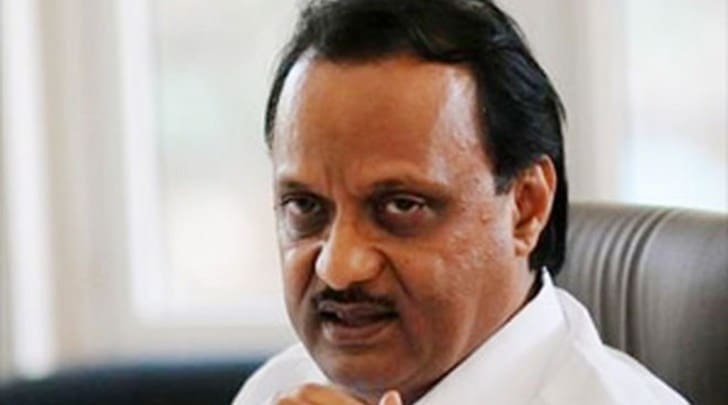 Maharashtra coronavirus LIVE updates: Forcing states to borrow will result in interest burden, says Ajit Pawar . (File)
Maharashtra, Mumbai, Pune Coronavirus LIVE news Updates
The Uddhav Thackeray government in Maharashtra is set for another confrontation with the Centre over delayed clearance of outstanding Goods and Service Tax (GST) payments.
While the Centre on Thursday offered to open a special window to states in consultation with the Reserve Bank of India (RBI) for helping them raise loans at a "reasonable rate of interest" for bridging the GST compensation gap, the state government on Thursday said that the Centre should itself borrow from the apex bank and pass it on to states to help them avoid a debt trap. It also demanded that the period of payment for compensation cess be extended by another five years.
At the epicentre of the Covid-19 pandemic, Maharashtra's economy – which makes up for nearly 14 per cent of India's Gross Domestic Product – has suffered massive losses due to the prolonged lockdown.
Meanwhile, as Maharashtra focuses its health resources on Covid-19, other major health programmes continue to be hit, five months since the pandemic hit the state.
Data from the Public Health department accessed by The Indian Express shows that between March and July this year, cataract procedures fell by 80 per cent, male and female sterilisation by 65 per cent, immunisation by 30 per cent, institutional deliveries by 26 per cent and neonatal intensive care admissions by 26 per cent from the numbers for these procedures in the same period in 2019.
The first case of Covid-19 was detected on March 9 in Maharashtra, subsequently lockdown began in phase wise manner from mid-March, and government hospitals were converted into Covid facilities by March end. Till August 27, state had over seven lakh coronavirus cases and 23,000 deaths.
Source: https://indianexpress.com/article/cities/mumbai/maharashtra-coronavirus-live-updates-mumbai-pune-cases-deaths-tracker-vaccine-6573097/