When the US presidential candidate became a senator in 1972, one of the first letters he received was from a Leslie Duncan Biden in India; half a decade later, his grandchildren say they received a reply from their famous namesake in 1981.
During his first visit to India as US vice-president in July 2013, Joe Biden gave a speech at the Bombay Stock Exchange in which he narrated a story about a "Biden from Mumbai". He revealed that one of the first letters he received after being elected to the US Senate in 1972 – when he was just 29 – was from a Biden who claimed they were related. Joe Biden said the letter was from Mumbai, but Mirror can reveal that it was probably from Nagpur, where Leslie Biden – who passed away in 1983 – lived. And while Leslie Biden may have claimed to be a relative, his grandchildren told Mirror that they have never made any such claim. One of the grandchildren, Ian Biden, said, "We have never connected ourselves to him. We are not claiming that [we are related] because we have no idea. But my grandfather may have had a family tree written down and thus sent that letter. He was always ahead of his time."
Untitled Carousel
The family said that as far as they know, they are the only Bidens in India and have been based in Nagpur for the past 50 years. They told Mirror that Leslie Biden was of British origin. His father, Charles Horatio Biden, was a photographer and had two sons -Leslie and Arthur. After India's Independence, Arthur went back to England while Leslie decided to stay back. He married a Portuguese woman from Goa and the two had six children – two sons and four daughters. While three of his daughters now live abroad, his other three children passed away recently. The 'Bidens of India' now comprise Leslie Biden's four grandchildren – Rowena and Lesie, and their cousins Ian and Duncan. Still based in Nagpur, they now work in cities across the country.
Rowena Biden, who works in the HR department of a private firm in Mumbai, told Mirror that they had known since childhood that their grandfather had once written to Joe Biden. She added that while none of them had ever attempted to contact him, another family member had. "As far as I know, one of our aunts who lives in the US once tried to contact Joe Biden," she said. "On hearing our surname, people often ask if we are related to him. But we don't want to get into all this and prefer to say no," she added.
Untitled Carousel
Her elder brother Leslie, who works on a ship, said it was his grandmother's decision to name him after his grandfather. "I have not seen the letter my grandfather sent so i don't know what he wrote in it. But I do have a soft copy of Joe Biden's reply, dated April 30, 1981."
Ian Biden, the eldest of four, said, "Our grandfather was an articulate man and a philanthropist. When Joe Biden was elected as one of the youngest US senators, he had indeed written a letter to him to congratulate him. He also wrote that they may be related. Our parents told us about this after our grandfather passed away in 1983. They too have passed away. We think about it sometimes, but we want to be clear that we are not claiming any relationship to him."
Kamala Harris at DNC 2020: There is no vaccine for racism, we have got to do the work
09:09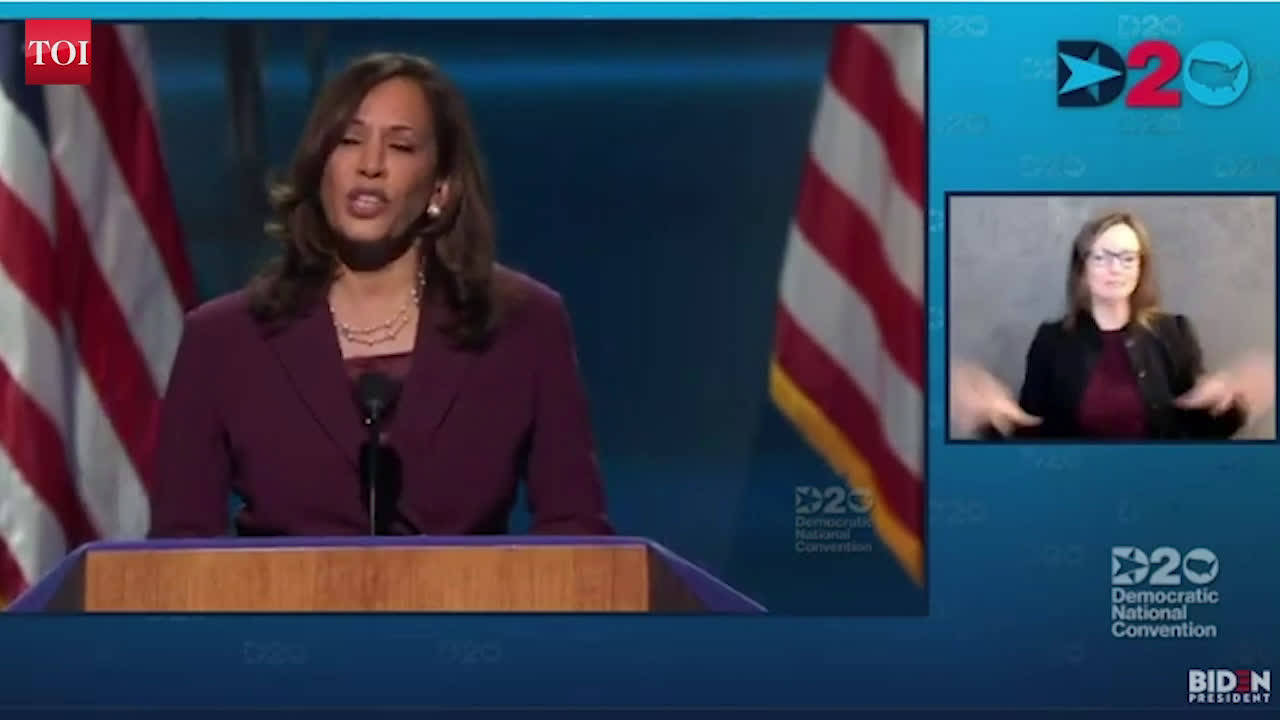 Source: https://mumbaimirror.indiatimes.com/mumbai/cover-story/when-biden-wrote-to-the-bidens-of-bombay/articleshow/77685587.cms