Amid prevalent chaos and uncertainty over access to the essential services and commodities during the lockdown, we bring you the latest updates from your city.
*Update at 8.31am
: 18 new Covid-19 cases in Maharashtra; tally climbs to 320, reports PTI quoting health official
*
ANI update at 8.24am
: Heavy crowd seen at the vegetable market in Mumbai's Dadar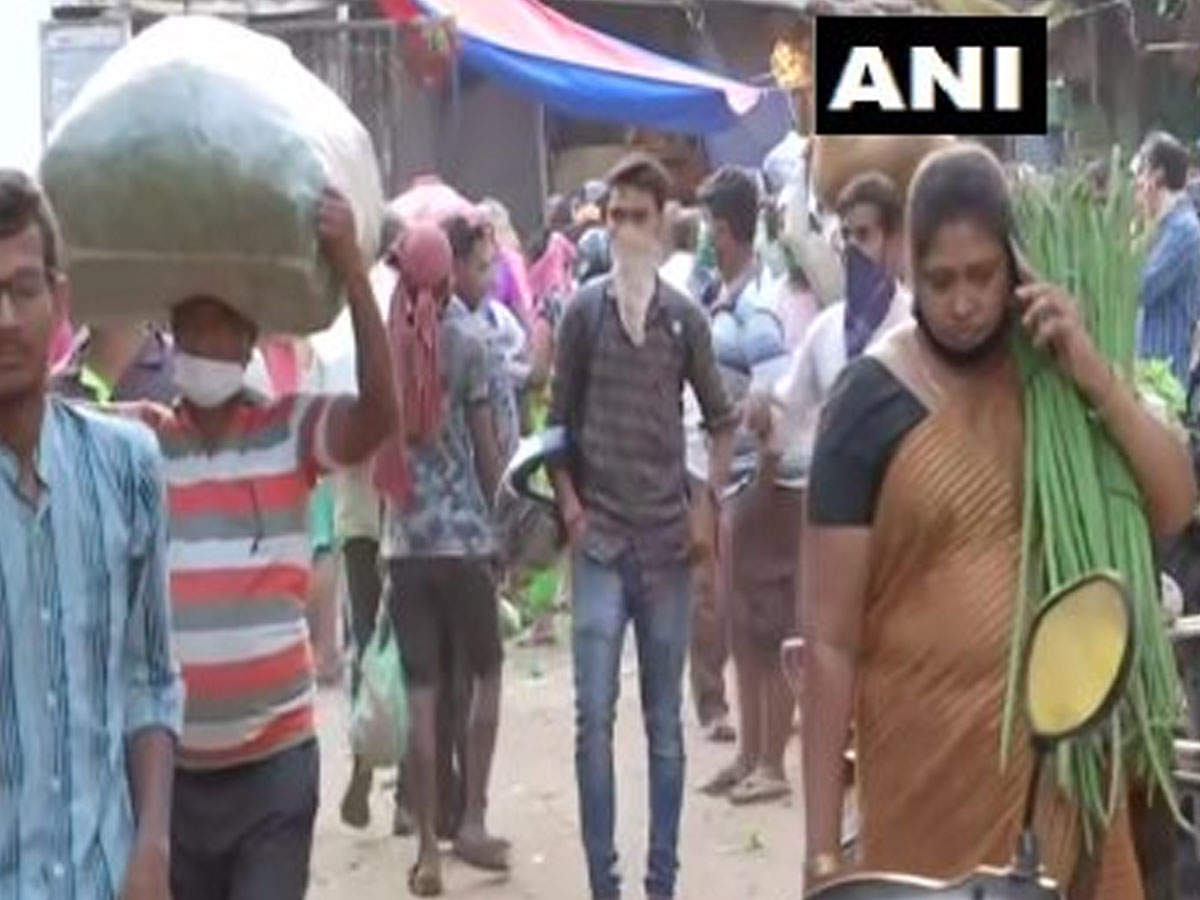 *To stem the increase in positive cases of Covid-19 in Mumbai, chief minister Uddhav Thackeray has told BMC to deploy flying squads in all 227 wards to initiate a door-to-door survey to track sick people and treat them immediately.
*BMC starts 'sealing' hospitals if a patient turns out to be coronavirus positive
*Mobile app to track those in home quarantine in Thane
People from Thane who have been home-quarantined will be tracked through digital surveillance. For this, the Thane civic body has devised a system to keep tabs on the movement of such people and through a mobile application.
*Central Railway, Western Railway begin modifying 900 coaches into isolation units
*BMC to take over vacant buildings, hotels, halls for quarantine
Considering that asking suspected Covid-19 people to stay in home quarantine may not be possible if they live with big families or in small cramped homes, the BMC has authorised its assistant municipal commissioners to requisition empty residential buildings, lodges, hotels, clubs, exhibition centres, colleges, hotels, marriage halls, gymkhanas and banquet halls with immediate effect. These spaces will be used to house Covid-19 suspected people during the 14-day period, said officials.
*17,000 sweepers keep Mumbai clean, trash generation dips by 40%
*The LPG cylinder situation seemed to have improved in a few areas on Tuesday though people continued to stand in queues in some parts of Mumbai.
Download

The Times of India News App for Latest City News

Subscribe

Start Your Daily Mornings with Times of India Newspaper! Order Now
Source: https://timesofindia.indiatimes.com/city/mumbai/coronavirus-in-mumbai-latest-news-updates-on-mumbai-corona-cases-deaths-01-april-2020/articleshow/74922652.cms