MUMBAI: The first weekday of the coronavirus lockdown began with commuters trying to make their way to their workplaces by road in the absence of train transport which has stopped completely.
Despite the imposition of Section 144, motorists were out and about in Pali Market, Sion, Airoli toll plaza and Sion-Panvel Highway near Chembur.
As a result, Maharashtra CM Uddhav Thackeray imposed a statewide curfew with immediate effect till March 31. Moreover, private vehicles, taxis and autorickshaws will be restricted only to the extent of procuring essential commodities and providing health services.
Private vehicles cannot seat more than one person other than the driver, taxis not more than two passengers and autos just one passenger. This rule does not apply to essential services personnel or to people faced with an emergency situation. BEST will only carry essential services personnel.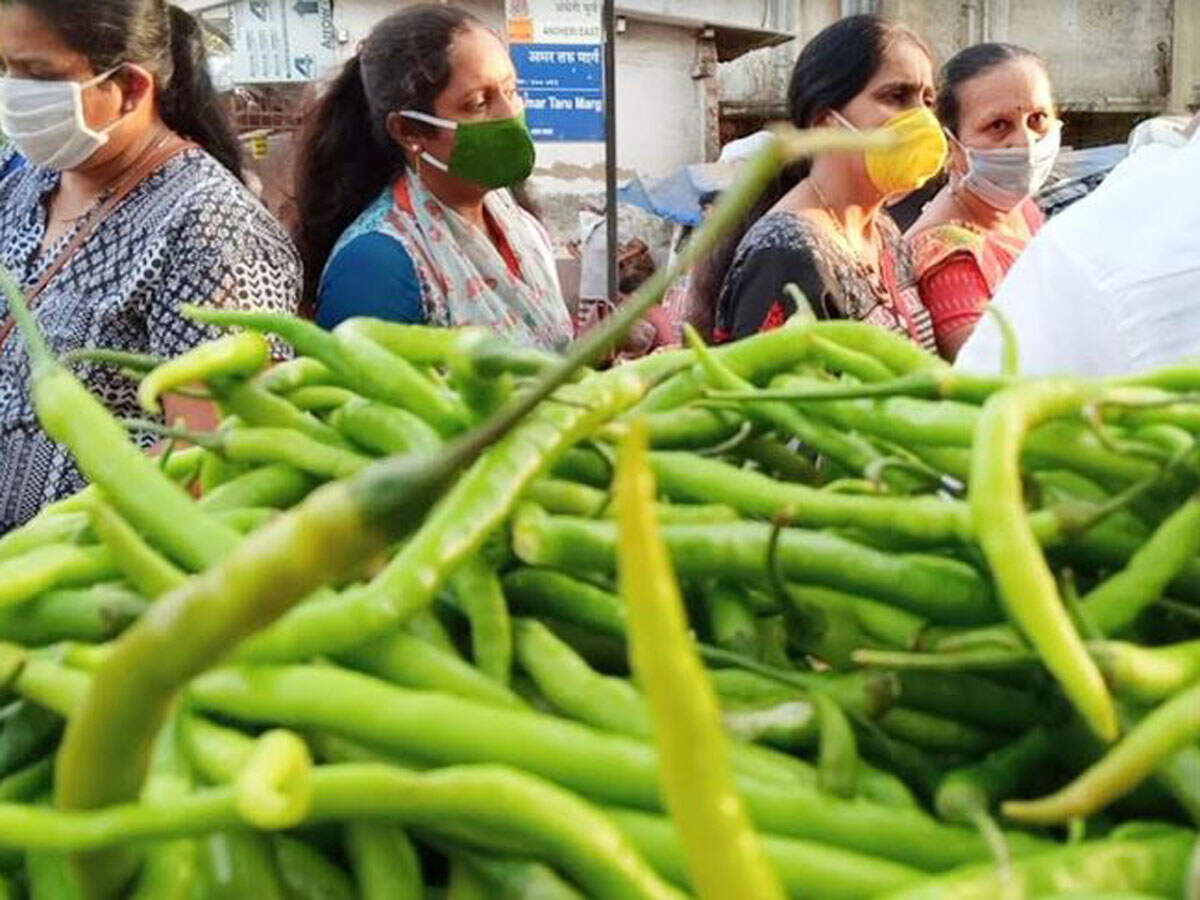 In a parallel move, the Centre announced a seven-day ban effective Tuesday midnight on all types of domestic passenger air travel till March 31.
Amid work stoppage and reduced incomes, the price of vegetables and fruit, garlic, onion-potato, all rose as the APMC market in Vashi closed for business. The politically affiliated wholesalers shut shop to celebrate an anniversary right after the weekly holiday Sunday, causing acute shortages. The shutdown will intensify as APMC has decided to roll down shutters intermittently until March 31 citing the coronavirus spread, although theirs is an essential service.
Ashok Walunj, APMC director, said, "The entire market will close from March 25-31. The vegetable market will function Tuesday. We can't risk our lives to coronavirus. Also mathadi workers have left for their native villages."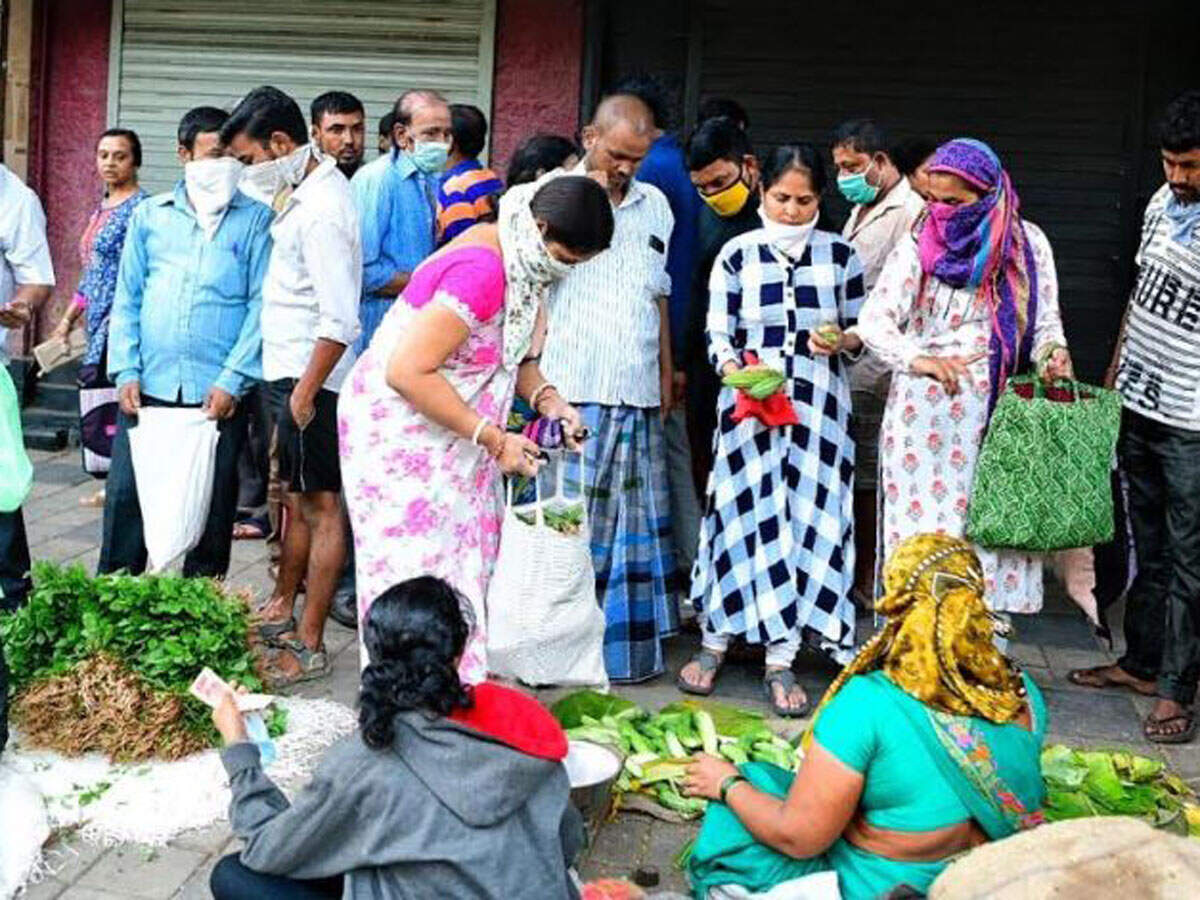 On Monday, vegetables in Ghatkopar sold for Rs 40 per quarter kilo. "When I expressed shock, the vendor said I could take it or leave it since there was no supply," said mediaperson Krishnan Nair. In Andheri Lokhandwala rates rose to Rs 100 per kg up from Rs 80. Tomato soared to Rs 40, onion-potato Rs 36. Khar market dealer Raja Patil said, "Only three shops are functioning here, and selling at hi-fi rates. All we have is leftover stock from Saturday."
Tilak Nagar resident Vishakha Waghmare said, "Vendors are selling lady finger for Rs 120 per kg up from Rs 50-60 last week. They are charging even for a few sprigs of curry leaves." Bread was not available. In Kalwa Thane, apples spiralled to Rs 200 per kg yet few buyers bargained given the scarcity. Chicken shops there and in large parts of Mumbai were shut, but at the odd one that functioned, as in Bandra Pali Market, rates rose as demand grew.
Zaheer Khan, owner of Bristol Bakery in Mahim which manufactures the Bimbo brand of bread, says, "We are focussing supplies to our hospital clients like Hinduja, KEM and JJ since patients cannot be inconvenienced. But we are unable to procure fresh stock of maida to bake bread. Once we exhaust our existing supply in two or three days, we will have to stop production. Our trucks are held up en route."
Panic buying continued at grocery and chemist stores in Bandra West. In Evershine Nagar, Malad, milk was rationed at two cartons per customer while in Nehru Nagar, Kurla, and Andheri Nagardas Road, police herded out hawkers and shoppers as crowds gathered.
Traders said there was enough stock lying in the godowns and warehouses in Bhiwandi and Thane but the shortage of staff and shutdown of public transportation in posing hurdles in despatch. They fear the following week could see total closure.
On Monday, for the first time in recent memory, no trains ran in Mumbai. Police had barricaded entry and exit gates to the stations so that none could enter. The number of travellers dropped instantly.
BEST operated nearly 1,900 buses to transport people engaged in essential services. With the imposition of curfew, autos can now only carry one passenger and taxis two. Uber suspended its app based cab services even as petrol pumps operated short hours till 7.00pm.
Download

The Times of India News App for Latest City News

Subscribe

Start Your Daily Mornings with Times of India Newspaper! Order Now
Source: https://timesofindia.indiatimes.com/city/mumbai/mumbai-buyers-line-up-to-stock-essentials-amid-apmc-closure/articleshow/74781396.cms