MUMBAI: Friday evening saw several families rushing to stockpile household items that could last weeks, not days, as shops began to close due to the coronavirus pandemic. The ten-day state government shutdown or Sunday's nationwide lockdown does not apply to groceries, milk, newspapers and other essential items, yet the fear of non-availability caused panic buying in many localities.
It did not help that policemen and civic staff went around the locality urging shops to roll down shutters before the deadline. Authorities arrived in Lokhandwala Market, Andheri, to force shops to close. Grocery owners were asked to shut as well despite being classified as essential services. They kept open after a bout of defiance but may close over the weekend.
Social media users said that in Kandivli even shops selling essential items were shut. BMC officials said that probably these shops might have volunteered to close. Kishore Kulkarni, secretary of Chembur Merchants Association said they closed after the government directive as life and health is paramount.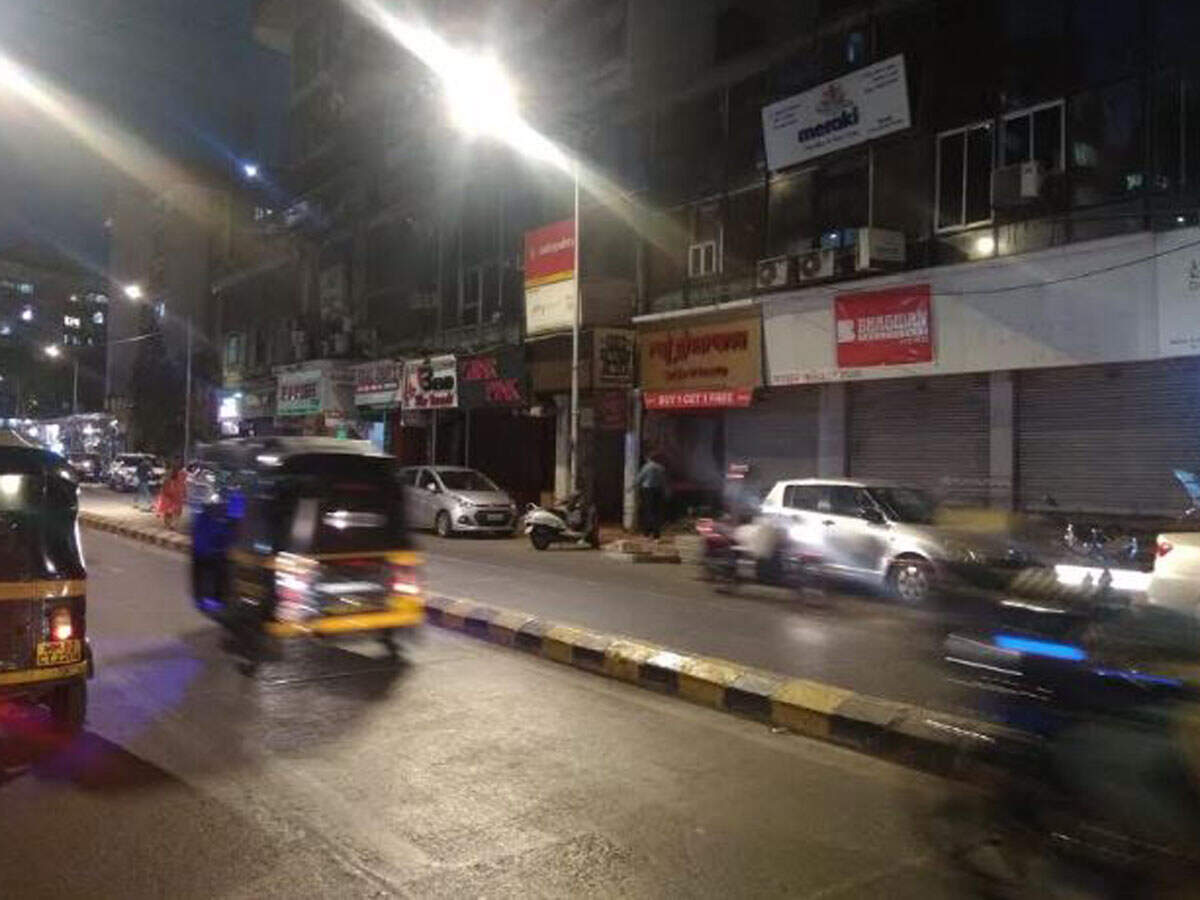 BMC assistant commissioner Kiran Dighavkar from G North ward said that the alternate day rule for shops staying shut on Mumbai's roads is no longer applicable. "Following up with the chief minister's directive all shops with non essential commodities stay shut now. Therefore the alternate day which the BMC had declared is no longer applicable," he said.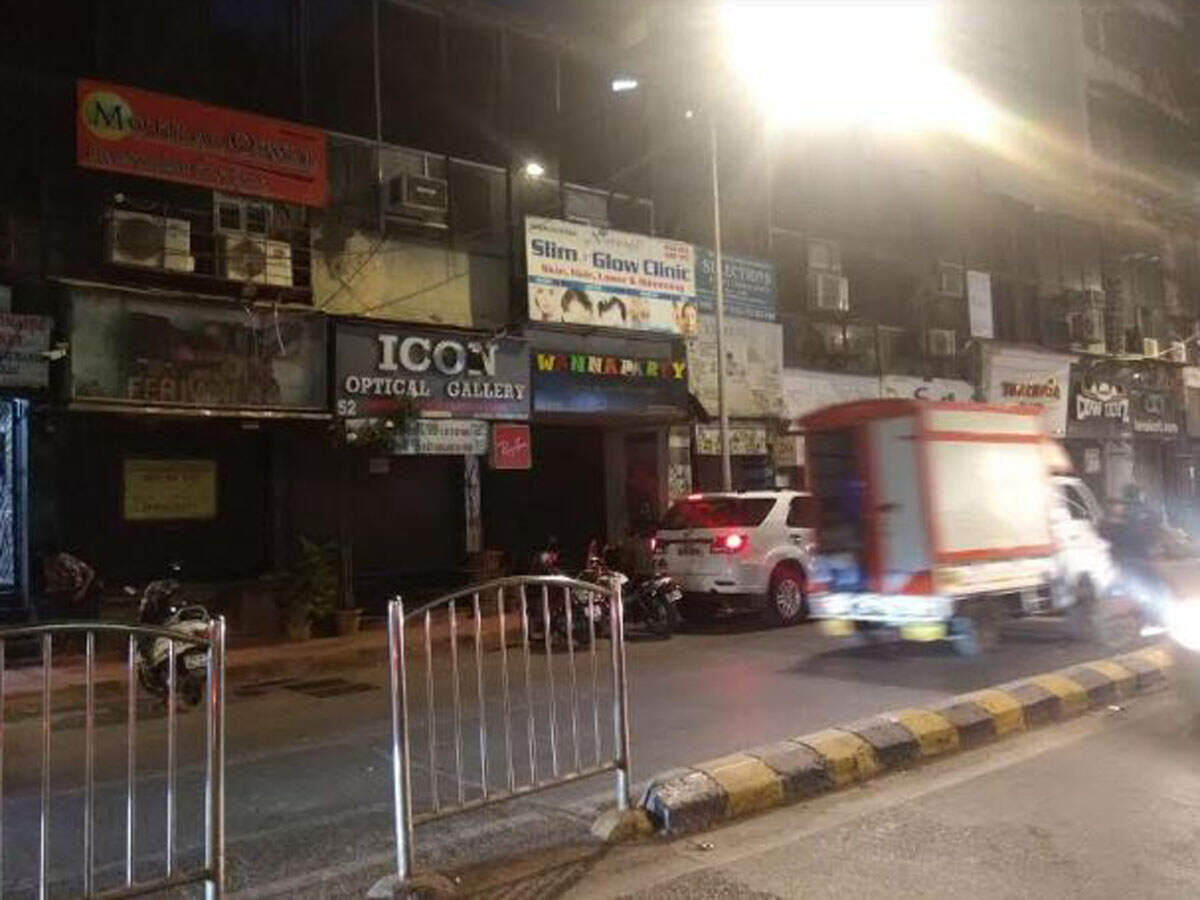 Not just vegetables, fruit and grain but mineral water, cleaning agents, masks, sanitizers, even cosmetics, flew off the shelves in both retail and wholesale markets.
In APMC Vashi, the grain market has been virtually emptying out since a week. Wholesaler Deepak Gala said, "This is because retailers are buying up large stocks. They are replenishing stocks to satisfy the demand of ordinary families in Mumbai and Navi Mumbai who are hoarding household items. Although the PM and CM both have said essential items like fruit, vegetables, grain and milk will continue to be available, people are fearful and anticipating a shortage. Rice, dal and wheat, oil, even cosmetics, are selling like hotcakes. In fact supply is running out."
Vegetables on the other hand are abundantly available still there are no leftovers by end of day. Shankar Pingale, a large trader at APMC said, "I fail to understand why families are stockpiling even perishables. A total of 970 truckloads of vegetables arrived today Friday because the market was closed for cleaning Thursday. We will be shut for Sunday's weekly holiday and a mathadi strike Monday but supply will resume the following day. Supplies are adequate so there is no fear of shortage or price rise, at least at the wholesale end."
Grain suppliers say that people are stockpiling non-perishables just like they did during demonetisation to expend with old banknotes. "After this frenzy there will be a lull in purchases for the next few weeks since households already have enough. Grain prices are being artificially increased by retailers who are raking profits now. Rates are stable and unchanged at the wholesale level," said Gala.
Online grocery sites were receiving high volumes of orders in Navi Mumbai and were not accepting new orders on Friday. The local D'Mart said there was not enough staff to send deliveries.
Ashwini Borude from Thane ordered monthly supplies from the Star Quick application. "A few pulses and grains were out of stock. These were not delivered but we found those at the local grocery store."
In Amrapali Arcade, a shopping centre in Vasant Vihar, Thane, all but grocery stores and chemists were shut. At grocery stores, the racks were being constantly refilled. "We have enough in stock currently but a lot of shoppers have come since afternoon. We will remain open but with fewer staff and ensure we take precautionary measures," said the cashier at Novelty supermarket in the arcade. A food outlet which was operating with half its shutter down had two policemen coming in to ask them to shut shop.
Download

The Times of India News App for Latest City News

Subscribe

Start Your Daily Mornings with Times of India Newspaper! Order Now
Source: https://timesofindia.indiatimes.com/city/mumbai/mumbai-people-rush-into-panic-buying-stockpiling-as-city-winds-down-for-ten-days/articleshow/74737711.cms